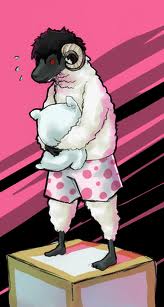 Hi! My username, as you can see, is Kidgamer1996! I love plot-heavy games, like Assassin's Creed, and CATHERINE, and adore RPGs like Star Ocean, Final Fantasy and Disgaea.
What intrests me with CATHERINE are the questions that the player has to answer and how the whole story revolves around Vincent; games that have YOUR choices affect the games story itself capture and excite me.
I am very picky about giving away things about my age, location, ect., but I will say at least this much; I am under 21 years of age(currently), single, and living in the United States.
Peace out, all!
My favorite pages
Edit